Posted by Dana Jordan on 23rd Dec 2020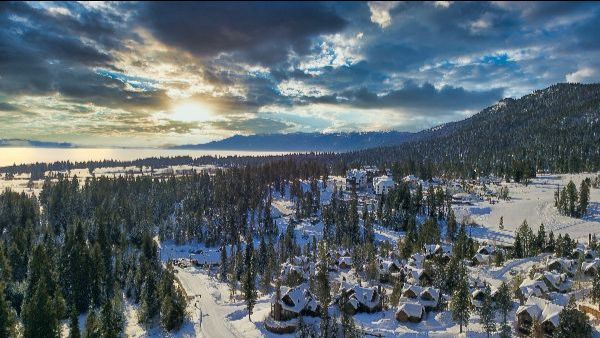 Thanks so much for equipping us with the latest in aerial evacuation equipment. As you know, Tamarack Resort is a fast-growing, All-Season Resort in Central Idaho that is rapidly becoming a popular destination. Not only for our exceptional real estate opportunities, but for our amazing slopes as well. Let me tell you, our ski area keeps us busy!
In addition to the exceptional everyday snow sports we have here, we also have many benefits of being a resident of the Resort. One of these homeowner perks are special after-hours events. These events require uploading and downloading of customers including many non-snow sports enthusiasts on at least one of our detachable lifts. Our staff has been challenged with developing lift evacuation solutions and protocols to safely mitigate not only night lift evacuation but many other unforeseen circumstances.
We recently purchased two Cascade Rescue Hang Gliders along with all gear necessary to outfit two aerial rescuers. The Hang Gliders are absolutely something to be proud of from engineering to fabrication standpoint, resulting in a device that provides the ultimate in safety for our staff and customers. You personally made the process easy with your patience and expertise. Shortly after our rescue equipment arrived, we scheduled on site training with your team. Ted from Cascade and Joe from your sister company Elevated Safety. Their expertise and experience were paramount, ensuring that we learned correct processes and procedures all the while emphasizing compliance with OSHA and ANSI standards and best practices for working at height. We will continue to do business with Cascade Rescue and I personally look forward to talking with you again soon.
Eric Gehrung, Ski Patrol Director, Tamarack Resort