Posted by Joe Rogat on 6th Dec 2022
Most people around the world are ready to roll down the window, throw a peace sign out with their hand, and drive away from 2020 without looking in the rearview mirror. There was a lot of shake up this year for people and businesses alike – and what we have all endured will change how the world does business henceforth.
It wasn't all bad though! For Cascade Rescue Company, some of the biggest and most positive news from 2020 came in February when Cascade was acquired by the Harken family of companies. There are many positive benefits from this merger including our ability to better serve our Canadian customers. As part of that strategy, we'd like to introduce our new distributors in Canada.
Canadian Market
With Cascade Rescue's well-known name in the ski industry, it should be no surprise that there is a lot of business happening in Canada where the snow seems abundant, people flock to the outdoors and the ski hills are plentiful. It has always been a major focus of Cascade Rescue to simplify distribution throughout Canada, making it easy for our customers to purchase our products. With that goal, Cascade Rescue chose to work closely with two great names in the Canadian market: T'NT Work & Rescue in Western and Central Canada and Groupe Montagne Explore in Eastern Canada.
T'NT Work & Rescue, based outside of Edmonton, Alberta, has been serving the Canadian market for over 25 years and has worked diligently to build a reputation of trust and expertise in the industry. T'NT supports various industries throughout Canada, such as Fire Departments, Military and Law Enforcement, Mine Rescue, Search and Rescue, Rope Access, and several other segments of the technical rope rescue and access world. T'NT prides itself on building strong relationships with the best manufacturers in the world, in order to ensure that their clients have quick access to the latest and greatest products in the rope industry. It is also important to mention that T'NT is the largest stocking dealer in Canada for technical rope rescue equipment, offering expedited turn around and shipping throughout the country.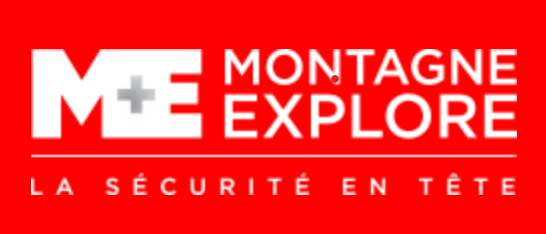 Groupe Montagne Explore's (GME) mission is to contribute to the development and maintenance of the knowledge and skills of those involved in the field of first aid and rescue with the ultimate goal of participating in improving the safety of workers and the general population. In addition to Cascade Rescue equipment, the company offers lift and gondola evacuation training, medical supervision services, consultations, and provides specialized equipment to cover the breadth of service and sales including all major brands. The headquarters are in Dorval, Quebec outside of Montreal but the GME team operates throughout all regions of eastern Canada.
Equipment and Contacts
Both T'NT and GME offer the full line of products from Cascade Rescue:
Rescue toboggans and accessories
Cascade Professional and Advance Series litters and accessories
Industry leading Litter wheels and Adjustable handle systems
Gondola, chairlift evacuation solutions
Helicopter and Aerial rescue equipment
Technical hardware and soft goods
Search and Rescue equipment and accessories
For more information on how T'NT Work & Rescue or Groupe Montagne Explore can help you get what you need, call the numbers provided below, send an email or reach out to Cascade Rescue to be directed to the best resources for your needs.
T'NT Work & Rescue
Steve Minarchi
780-432-0043
Groupe Montagne Explore
Jean-Marc Nantel
601 Avenue Orly, Dorval
(Quebec) H9P 1G1
855 717-4085